The Pinnacle Pro/Am Natural Olympia
Event Location
GOLDEN NUGGET LAS VEGAS
129 East Fremont St, Las Vegas, NV 89101
Schedule
Wednesday – Arrival (Highly recommended)
Thursday – Check-Ins
Friday – Amateur Natural Olympia
Saturday – Professional Natural Olympia
Sunday – Special Awards, Hall of Fame Ceremony,
PNBA Autograph Signing
Must have a valid active Membership.
ABSOLUTELY NO WALK-IN REGISTRATIONS (must register online) 
Online Registration must be received two weeks prior to the competition date to avoid $50 LATE FEE! Amateur Registration Fee Bundle Includes: Entry Fee $189, Testing Fee $80, and Processing Fee $5, Total $274. Additional Category $169 Professional Registration Fee Bundle Includes: Entry Fee $280, Testing Fee $75, and Processing Fee $5. Total $360
Must have participated in a Natural Olympia qualifying event in order to compete.
Please make sure to Register two weeks prior to the event show date to avoid late fees.
An email will be sent Monday afternoon of the event week with all-important show information.
Registrations will close Monday afternoon of event week.
Please contact Show Tanner directly to schedule tanning appointments.
All Day General Admission Ticket $75, 2 Day All Day General Admission $135, All Day & Backstage Pass $125, 2 Day All Day & Backstage $225 (Tickets can be purchased Day of the event Cash Only or over the Phone (951) 801-2009)
Event includes all categories the INBA PNBA offers.
All events are Pro Qualifiers
Hello athletes and friends/family! We will be your meal prep provider during your stay and we are honored to deliver tasty meals to you. We deliver to hotels so that is not a problem. We do have some guidelines for hotel delivery which you can see below. We offer over 30 dishes on our menu and a variety of drinks and snacks. Our meals are cooked fresh every day. The shelf life of the meals are 4-5 days from the day you receive your order. Seafood is a 4 day shelf life and everything else will be good for 5 days. We have energy drinks, protein snack goodies, and sweet delicacies! You can find the link to the menu below. We also have 2 stores you can visit and view the link to our store information below.
P.S. read all the way through for something nice 😃
ORDER DEADLINE FOR FRIENDS/FAMILY
All orders will have a 1-day turn around if placed by 6pm PST the night before and you can order 7 days in advance. You can begin ordering on November 1st to ensure you don't miss out on the best meal prep in Vegas! That being said, Friends/Family the last day we recommend you place your order for delivery would be Monday November 8th by 6pm PST. You will be able to receive your delivery November 9th Tuesday evening to the hotel.
ORDER DEADLINE FOR ATHLETES
Athletes, your order deadline is the same, Monday November 8th by 6pm PST and you will receive your delivery Tuesday evening.
DELIVERY GUIDELINES
Here are our delivery guidelines and extra information regarding hotel rules.
Hotel deliveries will be between 7pm-9pm
Guests must meet our drivers at valet of the hotel to accept delivery

HOTEL WILL NOT HOLD FOOD FOR GUESTS!

Guests will receive automated text updates when their delivery is on the way. This way you will have plenty of time to go straight down and get your food with little to no wait time.
Please be sure you have enough fridge space for your meals or ice coolers as most hotel fridges may not hold majority of the food.

If space is a concern, call the hotel for fridge dimensions. If the fridge is fairly small then we suggest placing an order for delivery Thursday or Friday for all attendees.

Contact Charlie for assistance. (Email below)
STOREFRONT
Check out our stores! The closest one from the airport and downtown LV is our Green Valley location.
Link to store locations + information – https://foodiefitmeals.com/locations/
MENU, SNACKS & DRINKS FOR FRIENDS/FAMILY
Friends and family, you have the honor to enjoy everything on our menu! Take peak by clicking the link below.
Link to menu – https://foodiefitmeals.com/shop/#menu
MENU FOR ATHLETES
Athletes, I can assure you that you're in great hands. We are very familiar with show day diet needs. Below is what we can offer you and hope that we can take care of at least 2-3 meals for you. Anything you don't see that you need will have to be taken care of on your end. For heating meals, I recommend purchasing one of our Hot Logics. This is a plug-in heat trat that fits our containers perfectly. It takes 20-30 minutes to heat up and ready to eat. We also know that ingredients must be plain as possible for some so please reach out to our Nutrition Coach, Charlie, through his email. Charlie and his team will help you place your orders. His information is below! For emails, use the subject line, Natural Olympia, so he can find your emails quickly. Family/friends can contact Charlie as well and use the same subject line to ensure a prompt response.
Charlie email – [email protected]
PROTEIN
Chicken Breast
Filet Mignon
Swai (White Fish)
Ground Turkey
CARBS
White Rice
Brown Rice
Red Potato
Mashed Yam
VEGGIES (All veggies are steamed cooked)
Green Beans
Spinach (Sauteed)
Broccoli
Asparagus
Zucchini
DISCOUNT
If you read this far, all of you have just earned yourself a discount! Use code 'NATTY' at checkout to receive 10% off your purchase. This code expires November 8th, Monday at 6pm PST.  Hurry up and get your orders in!!
GOLDEN NUGGET LAS VEGAS
129 East Fremont St, Las Vegas, NV 89101
CLICK HERE TO BOOK NOW ONLINE!!!
OR CALL TO BOOK NOW:
1-800-331-5731
GROUP CODE NAME: GSNOLY2
Rooms Available Starting:
Wednesday 11/10/2021 – Sunday 11/14/2021
CUT OFF DATE: 10/17/2021 SO BOOK NOW!
INCLUDES:
– Access to the fitness center for two people daily; does not include wet areas inside of the spa ( a value of $20 per person/per day)
– In-room internet access; up to two devices per day ( a value of $14.99 per day)
– Free self-parking
– Two Free Bottled Waters per day
OPTION #2
ALEXIS PARK ALL SUITES RESORT
375 E Harmon Ave, Las Vegas, NV 89169
Phone: (702) 796-3300
GROUP NAME: NATURAL BODYBUILDING – NATURAL OLYMPIA or GROUP CODE: NAT1121
Room Rates:
Thurs 11/11/2021 $59 Friday 11/12/2021 $89 Saturday 11/13/2021 $89 Sunday 11/14/2021 $59
*plus nightly resort fee of $15 per night and taxes*
Cut off date: NOVEMBER 1,2021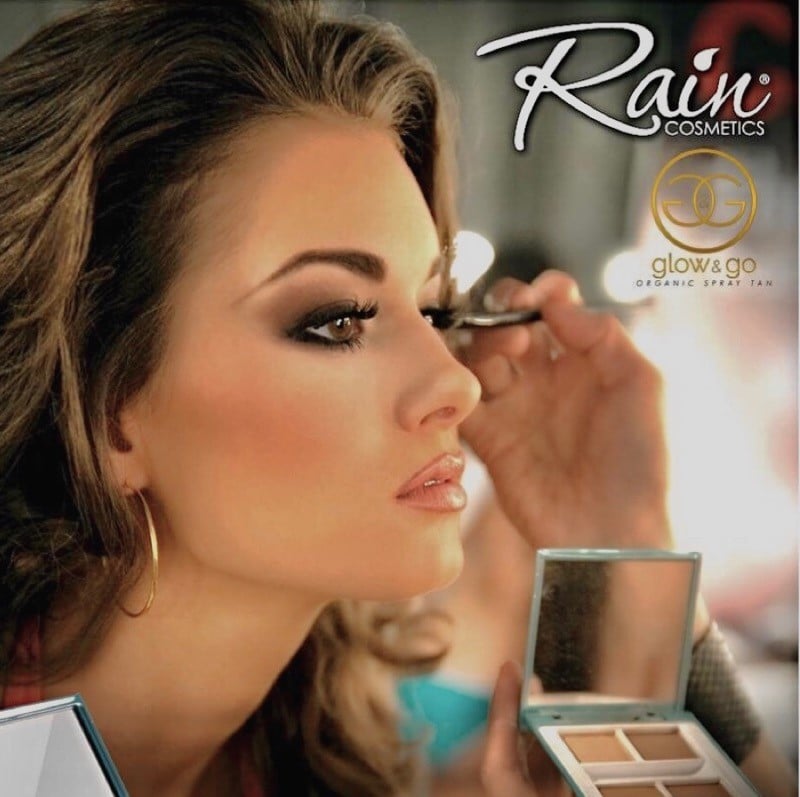 Contact: Lori 
Schedule your appointment now!
702-281-3920
instagram @5loavescompany
facebook @5loavesbreadco
We bake all our desserts with the athlete in mind, making sure that each product aids in performance for all types of athletes and sports. We use simple, easy to understand ingredients that are of high quality nutrients on the macro scale. Desserts shouldn't be a once in a while, rather an everyday lifestyle choice that doesn't give you guilt, rather strength and endurance.
We offer gluten free desserts as well.